PIXELYNX, the music metaverse platform founded by notable DJs Joel Zimmerman, aka deadmau5, and Richie Hawtin, aka Plastikman, has announced its leadership team. Members of the team will report directly to Inder Phull, PIXELYNX CEO and cofounder.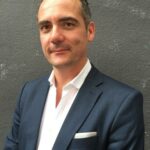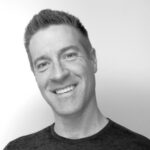 New executives include Fabien Rossini as chief operating officer; John Devecka as chief of strategy-music game design; Charles Tolman as chief technology officer; James Sutcliffe as vice president of global partnership; and Jakub Kowalski, product management director. According to the company, these men are seasoned veterans with impressive experience who are well respected in the gaming and/or music sectors. The PIXELYNX platform is based on the company's vision of reimagining how artists and fans share music experiences. The platform leverages Blockchain, playable experiences and virtual worlds in a creator-first economy that supports artists who are looking to maximize their creative and economic potential while at the same time maintaining ownership of their content.
"Each of these executives has carved out hugely successful and influential careers in gaming, music,and disruptive technology, working with the biggest companies and most notable entertainment franchises in the world," said PIXELYNX CEO and cofounder Inder Phull in the press release.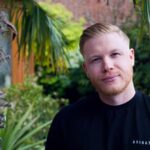 "The strength of our core leadership team demonstrates our firm commitment to deliver the most inspirational experiences and creative tools for our artists, gamers, and music fans. . . . This seasoned team of gaming and music rock stars each brings with them the proven track record necessary to execute our company vision and create the future of music for artists and fans around the world," continued Phull.
To view the full press release, visit https://ccw.fm/xhRAt
About PIXELYNX
PIXELYNX is a new gaming venture by iconic musicians and technologists Joel Zimmerman (aka deadmau5), Richie Hawtin (aka Plastikman) and music industry visionaries Ben Turner (Graphite; IMS: International Music Summit; AFEM: Association for Electronic Music), Dean Wilson (Seven20 Entertainment/mau5trap) and Inder Phull, a music metaverse futurist. The company, based in London and Los Angeles, is focused on building a music metaverse that will transform the way artists connect and engage with their fans through gaming experiences. For more information about this company, visit www.PIXELYNX.io.
About CryptoCurrencyWire ("CCW")
CryptoCurrencyWire (CCW) is a financial news and content distribution company that provides (1) access to a network of wire services via InvestorWire to reach all target markets, industries and demographics in the most effective manner possible, (2) article and editorial syndication to 5,000+ news outlets (3), enhanced press release services to ensure maximum impact, (4) social media distribution via the Investor Brand Network (IBN) to nearly 2 million followers, (5) a full array of corporate communications solutions, and (6) a total news coverage solution with CCW Prime. As a multifaceted organization with an extensive team of contributing journalists and writers, CCW is uniquely positioned to best serve private and public companies that desire to reach a wide audience of investors, consumers, journalists and the general public. By cutting through the overload of information in today's market, CCW brings its clients unparalleled visibility, recognition and brand awareness.
To receive instant SMS alerts, text CRYPTO to 77948 (U.S. Mobile Phones Only)
CryptoCurrency News Wire is where News, content and information converge via Crypto.
For more information, please visit https://www.CryptoCurrencyWire.com
Please see full terms of use and disclaimers on the CryptoCurrencyWire (CCW) website applicable to all content provided by CCW, wherever published or re-published: http://CCW.fm/Disclaimer
CryptoCurrencyWire (CCW)
New York, New York
www.CryptoCurrencyWire.com
212.994.9818 Office
Editor@CryptoCurrencyWire.com
CryptoCurrencyWire is part of the InvestorBrandNetwork