Correlate Infrastructure Partners offers a complete suite of proprietary clean energy assessment solutions, designs, and finances renewable energy projects
Through its vast portfolio, CIPI is helping companies meet their decarbonization, ESG (Environmental, Social, and Governance), and net operating income goals, as well as tackle Scope 1, 2, and 3 emissions
Correlate provides financing mechanisms and solutions that improve the procurement experience
Using technology, CIPI identifies the best energy optimization strategy that matches corporate energy goals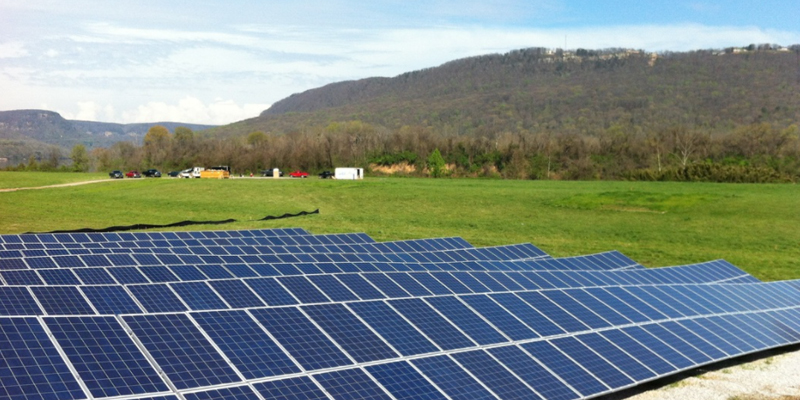 Renewables such as wind and solar are the fastest way to hit global decarbonization targets and boost energy independence. And as a recent GreenBiz article reports, companies "that transform their operations to meet decarbonization goals, tackle Scope 1, 2, and 3 emissions, and partner with developers to transform from passive energy consumers to active market participants will capture the greatest value from the energy transition and position themselves as industry leaders" (https://ibn.fm/bU5mA).
According to the U.S. Environmental Protection Agency ("EPA"), scope 1 emissions are "direct greenhouse gas ("GHG") emissions that occur from sources that are controlled or owned by an organization. Scope 2 emissions are indirect GHG emissions associated with the purchase of electricity, steam, heat, or cooling" (https://ibn.fm/15JKV). Finally, scope 3 emissions are "the result of activities from assets not owned or controlled by the reporting organization, but that the organization indirectly impacts in its value chain" (https://ibn.fm/J8vI0).
In discussing the top five trends expected to shape the burgeoning renewable energy sector and their implications for businesses, the GreenBiz article underlines the realization by business leaders that one of the most fundamental approaches to making substantial and meaningful progress in reducing emissions is by dealing with emissions across the entire value chain. To achieve this, companies are targeting Scope 3 emissions, which "reach beyond a company's direct control and are associated with suppliers or consumers of the company's products," and therefore consider the impact of an entire value chain.
"In order to tackle their Scope 3 emissions, companies are launching collaborative initiatives with their suppliers to encourage decarbonization… Businesses are also beginning to encourage decarbonization by focusing on changing procurement standards… Other companies help their suppliers procure clean power by sharing their procurement experience, offering financial support, or partnering with them on renewable energy aggregations. These powerful aggregation tools allow smaller companies with lower electricity loads to collaborate and purchase renewables at scale," the article continues.
For Correlate Infrastructure Partners (OTCQB: CIPI), the article's discussion points aptly describe its focus. A portfolio real estate platform, Correlate offers a complete suite of proprietary clean energy assessment solutions in addition to developing and financing renewable energy projects to enable large-scale property owners to optimize their buildings' energy footprints and meet their sustainability goals.
Using its vast array of assessment solutions that rely on technology, Correlate assesses buildings to establish the clean energy and energy-efficient solutions that, when installed, will meet the client's corporate energy goals. The company then designs these systems, prioritizing the opportunities identified at the assessment stage and matching the designs to the corporate goals. In addition, the company has a funding mechanism to cushion clients from shelling out out-of-pocket capital expenditures ("CapEx").
Next, Correlate partners with its network of energy service providers to deliver project bids and contract-level pricing. Even so, this network is not a closed ecosystem – CIPI is vendor agnostic, meaning the company can work with its clients' existing partners. Lastly, CIPI manages the contractors and suppliers, ensuring the build-out phase is completed successfully.
Through these steps, Correlate's website notes, the company makes it "easier for organizations to reach their stated ESG (Environmental, Social, and Governance) and NOI (Net Operating Income) goals, reducing wasted time and money for everyone" (https://ibn.fm/Gewcr). In a move that further expanded these capabilities, CIPI, in early May, launched the Correlate Portfolio Health platform that digitizes archaic processes, making energy management and procurement transparent and cost-effective as a result (https://ibn.fm/dQDdq).
A unique solution, Correlate Portfolio Health simplifies (i) complex energy assessment by providing facility and portfolio-level energy, cost, and carbon saving recommendation reports; (ii) procurement by incorporating a seamless bid process for solutions such as HVAC systems, lighting, roofing, solar, controls, and more; (iii) funding for deferred maintenance with new energy efficiency options; (iv) on-site generation of renewables like solar and storage; and (v) commodity energy contracts.
CIPI's offerings, which range from financing, design, assessment, improved procurement experiences, and contract management, empower companies to better tackle their Scope 3 emissions while still hitting their NOI and decarbonization targets.
For more information, visit the company's website at www.CorrelateInfra.com.
NOTE TO INVESTORS: The latest news and updates relating to CIPI are available in the company's newsroom at https://ibn.fm/CIPI
About Green Energy Stocks
Green Energy Stocks (GES) is a specialized communications platform with a focus on companies working to shape the future of the green economy. The company provides (1) access to a network of wire services via InvestorWire to reach all target markets, industries and demographics in the most effective manner possible, (2) article and editorial syndication to 5,000+ news outlets (3), enhanced press release services to ensure maximum impact, (4) social media distribution via the
InvestorBrandNetwork (IBN) to nearly 2 million followers, and (5) a full array of corporate communications solutions. As a multifaceted organization with an extensive team of contributing journalists and writers, GES is uniquely positioned to best serve private and public companies that desire to reach a wide audience of investors, consumers, journalists and the general public. By cutting through the overload of information in today's market, GES brings its clients unparalleled visibility, recognition and brand awareness. GES is where news, content and information converge.
To receive SMS text alerts from Green Energy Stocks, text "Green" to 844-397-5787 (U.S. Mobile Phones Only)
For more information, please visit https://www.GreenNRGStocks.com
Please see full terms of use and disclaimers on the Green Energy Stocks website applicable to all content provided by GES, wherever published or re-published: https://www.GreenNRGStocks.com/Disclaimer
Green Energy Stocks
Los Angeles, CA
www.GreenNRGStocks.com
415.949.5050 Office
Editor@GreenNRGStocks.com
Green Energy Stocks is part of the InvestorBrandNetwork.