Correlate Infrastructure Partners Inc. is a company that helps commercial real estate industry clients make the transition to climate-friendly energy sources in highly affordable ways
Climate friendliness has increasingly occupied the attention of international governments amid reports of growing extreme weather events and forecasts for devastating impacts on global human lifestyles as well as on other living creatures
International agreement on climate-friendly energy use transitions in 2015 has established a framework for goals, but experts fear the goals aren't being met
Despite a slow response to climate change goals, a Bloomberg analysis notes growing optimism for renewable energy adoption as dozens of nations continue to increase their momentum in making the transition away from carbon pollutants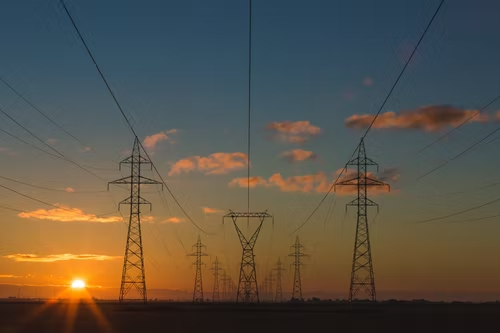 Extreme weather events and drastic drops in resources for select industries continually generate news reports about climate change impacts on humanity globally. The United Nations-sponsored Paris accords of 2015 drew international cooperation in reducing carbon-based pollutants to target levels by the year 2030, but a recent statement by the UN's climate experts noted that governments around the world still are "nowhere near" the level of change necessary for achieving the Paris 2015 goal (https://ibn.fm/McjS8).
Despite the worried outlook of those experts, Bloomberg reports more optimistically that 87 countries are making great strides in momentum for transitioning to green energy — drawing at least 5 percent of their electricity from wind and solar power and trending in an upward direction (https://ibn.fm/kbLyc).
"The US hit 5% in 2011 and surged past 20% renewable electricity last year," the analysis states. "If the country follows the trend set by others at the leading edge, wind and solar will account for half of US power-generating capacity just 10 years from now. That would be years—or even decades—earlier than major forecasts."
Clean energy solutions innovator Correlate Infrastructure Partners (OTCQB: CIPI) is a company working to facilitate the expansion of renewable electricity use in the United States. Correlate Infrastructure — CIPI — empowers the commercial real estate industry (companies that develop and rent out commercial building properties) to reform their energy use strategies and find cost-effective solutions for turning a dream into action.
CIPI's efforts help propel the United States toward its eventual goal for green technologies that are affordable at mass adoption levels.
"With all good technologies, there comes a time when buying the old tech no longer makes sense. Think smartphones in the 21st century, color TVs in the 1970s, or even gasoline-powered cars in Henry Ford's day," the Bloomberg report states. "Sales move at a crawl in the early-adopter phase, then surprisingly quickly once things go mainstream. … Once the tough investments in manufacturing have been made and consumer preferences start to shift, the first wave of adoption sets the conditions to go much bigger."
CIPI's subsidiaries work in harmony to help clients analyze their utilities usage, anticipate improvements they can make to their energy-use operations, and anchor financing opportunities as capital assets.
The recently codified Inflation Reduction Act ("IRA"), in particular, establishes federal funding opportunities in support of renewable energy adoption. Amid economic uncertainties spawned by the COVID pandemic and Russia's war against Ukraine, underscored by rising consumer prices and fears of a potential future slide into economic recession, the IRA appears to offer a stable promise of climate consequence.
"Even if the United States slips into recession in the next year, … the IRA's programs and incentives will keep flowing no matter the macro environment, which makes betting on clean energy one of the most certain economic trends of the next few years," a recent Atlantic commentary on green energy adoption states (https://ibn.fm/xryH4). "Clean energy is now the safe, smart, government-backed bet for conservative investors."
For more information, visit the company's website at www.CorrelateInfra.com, including the following:
NOTE TO INVESTORS: The latest news and updates relating to CIPI are available in the company's newsroom at https://ibn.fm/CIPI
About Green Energy Stocks
Green Energy Stocks (GES) is a specialized communications platform with a focus on companies working to shape the future of the green economy. The company provides (1) access to a network of wire services via InvestorWire to reach all target markets, industries and demographics in the most effective manner possible, (2) article and editorial syndication to 5,000+ news outlets (3), enhanced press release services to ensure maximum impact, (4) social media distribution via the InvestorBrandNetwork (IBN) to millions of social media followers, and (5) a full array of corporate communications solutions. As a multifaceted organization with an extensive team of contributing journalists and writers, GES is uniquely positioned to best serve private and public companies that desire to reach a wide audience of investors, consumers, journalists and the general public. By cutting through the overload of information in today's market, GES brings its clients unparalleled visibility, recognition and brand awareness. GES is where news, content and information converge.
To receive SMS text alerts from Green Energy Stocks, text "Green" to 844-397-5787 (U.S. Mobile Phones Only)
For more information, please visit https://www.GreenNRGStocks.com
Please see full terms of use and disclaimers on the Green Energy Stocks website applicable to all content provided by GES, wherever published or re-published: https://www.GreenNRGStocks.com/Disclaimer
Green Energy Stocks
Los Angeles, CA
www.GreenNRGStocks.com
415.949.5050 Office
Editor@GreenNRGStocks.com
Green Energy Stocks is part of the InvestorBrandNetwork.