Louisiana-based energy-use solutions provider Correlate Infrastructure Partners Inc. is helping clients to improve their utilities consumption profile through the application of data-driven analysis, recommended alternatives, funding solutions and system management
Energy consumption alternatives are becoming increasingly important as a growing cycle of extreme weather events taxes state power grids and puts power users in jeopardy 
Correlate anticipates an ambitious period of growth in coming months, including the potential for two or three new acquisitions to strengthen the company's portfolio and resources
One of those first new potential acquisitions, announced Sept. 13, is being realized through an LOI for Aegis Renewable Energy Inc., a company that provides solar project development and EPC services in the Northeastern states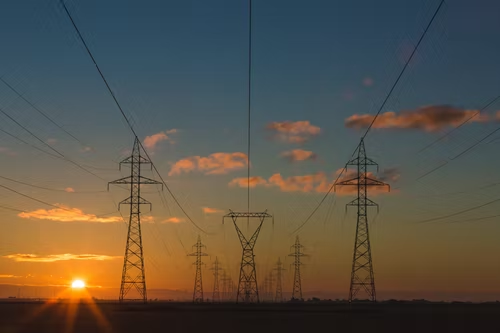 Unusual weather patterns have made news in recent months for their effects on power grids and the trickle-down interruptions troubling grid consumers. One of the most notable was the Texas power crisis of 2021, which occurred during winter storms and left more than 4.5 million homes and businesses without power.
The crisis resulted in the deaths of hundreds of people, and shortages of water, food, and heat at a…
NOTE TO INVESTORS: The latest news and updates relating to CIPI are available in the company's newsroom at https://ibn.fm/CIPI
About Green Energy Stocks
Green Energy Stocks (GES) is a specialized communications platform with a focus on companies working to shape the future of the green economy. The company provides (1) access to a network of wire services via InvestorWire to reach all target markets, industries and demographics in the most effective manner possible, (2) article and editorial syndication to 5,000+ news outlets (3), enhanced press release services to ensure maximum impact, (4) social media distribution via the InvestorBrandNetwork (IBN) to millions of social media followers, and (5) a full array of corporate communications solutions. As a multifaceted organization with an extensive team of contributing journalists and writers, GES is uniquely positioned to best serve private and public companies that desire to reach a wide audience of investors, consumers, journalists and the general public. By cutting through the overload of information in today's market, GES brings its clients unparalleled visibility, recognition and brand awareness. GES is where news, content and information converge.
To receive SMS text alerts from Green Energy Stocks, text "Green" to 844-397-5787 (U.S. Mobile Phones Only)
For more information, please visit https://www.GreenNRGStocks.com
Please see full terms of use and disclaimers on the Green Energy Stocks website applicable to all content provided by GES, wherever published or re-published: https://www.GreenNRGStocks.com/Disclaimer
Green Energy Stocks
Los Angeles, CA
www.GreenNRGStocks.com
415.949.5050 Office
Editor@GreenNRGStocks.com
Green Energy Stocks is part of the InvestorBrandNetwork.