Correlate Infrastructure Partners Inc. is a Louisiana-based developer of energy use solutions that is focused on providing data-driven energy analysis and advisement to commercial real estate developers
Correlate recently announced that it is partnering with Ultra Yield Solutions ("UYS") to improve energy use services to indoor horticultural growers
The indoor horticultural industry, also known as controlled environment agriculture or CEA, is rising in popularity thanks to consumer efforts to promote locally grown produce year-round
Under the partnership, UYS will take care of clients' professional indoor farming LED design needs while Correlate will handle the solar, storage, and funding solutions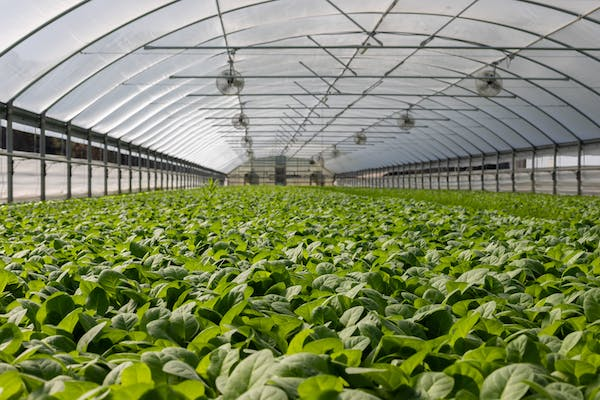 Indoor horticulture, also known as controlled environment agriculture or CEA, is increasing in popularity as consumer demand for produce grown closer to home under year-round, clean-control conditions continues to rise.
The market sustaining CEA produce is predicted to increase at a CAGR of 10.9 percent from 2021 to 2028, according to Research and Markets analysts cited in an AgriTech Tomorrow report earlier this…
NOTE TO INVESTORS: The latest news and updates relating to CIPI are available in the company's newsroom at https://ibn.fm/CIPI
About Green Energy Stocks
Green Energy Stocks (GES) is a specialized communications platform with a focus on companies working to shape the future of the green economy. The company provides (1) access to a network of wire services via InvestorWire to reach all target markets, industries and demographics in the most effective manner possible, (2) article and editorial syndication to 5,000+ news outlets (3), enhanced press release services to ensure maximum impact, (4) social media distribution via the InvestorBrandNetwork (IBN) to millions of social media followers, and (5) a full array of corporate communications solutions. As a multifaceted organization with an extensive team of contributing journalists and writers, GES is uniquely positioned to best serve private and public companies that desire to reach a wide audience of investors, consumers, journalists and the general public. By cutting through the overload of information in today's market, GES brings its clients unparalleled visibility, recognition and brand awareness. GES is where news, content and information converge.
To receive SMS text alerts from Green Energy Stocks, text "Green" to 844-397-5787 (U.S. Mobile Phones Only)
For more information, please visit https://www.GreenNRGStocks.com
Please see full terms of use and disclaimers on the Green Energy Stocks website applicable to all content provided by GES, wherever published or re-published: https://www.GreenNRGStocks.com/Disclaimer
Green Energy Stocks
Los Angeles, CA
www.GreenNRGStocks.com
415.949.5050 Office
Editor@GreenNRGStocks.com
Green Energy Stocks is part of the InvestorBrandNetwork.